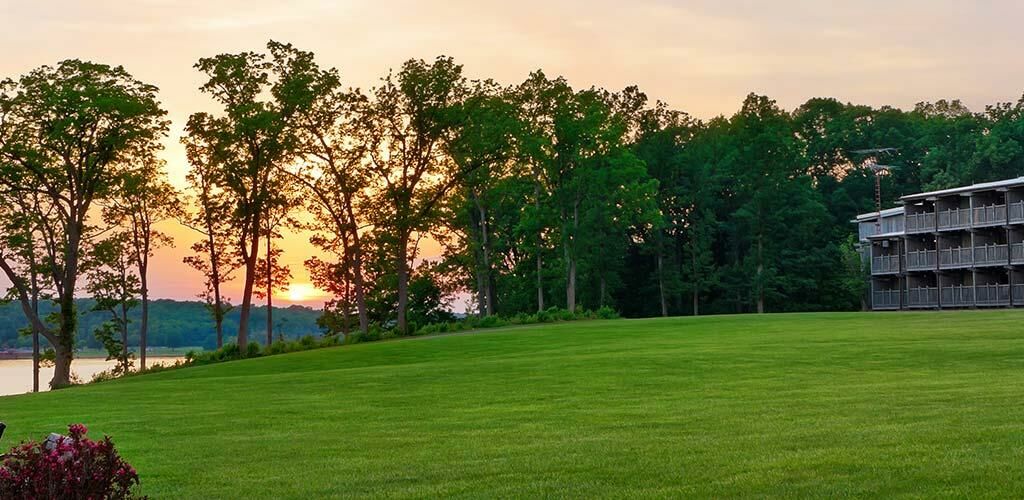 Coronavirus (COVID-19) Update
The Ohio Department of Natural Resources (ODNR) continues to operate in accordance to guidance from the Ohio Department of Health and Governor Mike DeWine in the wake of the COVID-19 coronavirus in Ohio. We want to assure our guests that we are monitoring the situation closely and doing all we can to protect our staff and the public.
As our state, nation, and the world continue to adapt to the changing realities in the face of the COVID-19 pandemic, it is our goal to regularly, consistently share changes that may affect your current or future plans to visit us at Hueston Woods Lodge and Conference Center. Learn more about our enhanced safety procedures in the video above. We're working around the clock to provide you and your loved ones a clean, worry-free stay.
Our lodge and cabins are open with the following limited services:
Face Masks / Coverings are required to be worn in all indoor spaces as of July 23, 2020.
Johnny Appleseed Lounge is open at 5:00 p.m. starting on June 5th.
The outdoor pool is open with limited capacity. More information can be found here.
The indoor pool is open with limited capacity. More information can be found here.
Gift Shop is open Friday, Saturday and Sunday. Hours will be limited through the week.
The Game Room is open.
The Fitness Center is open with limited capacity.
Hiking Trails are open.
Acton Lake is open.
Hueston Woods State Park Golf Course is open.
Our Cancellation Policy
Our cancellation policy has been altered to accommodate changes in travel plans. During these challenging times, we are committed to ensuring a positive experience and flexibility as needed. Please call 513-664-3500 to cancel or change your reservation.
Additional Safety Measures
Here is a snapshot of just some of the extra measures we are taking to provide a safer environment:
Although this is not an ideal situation, it is extremely important to us that we do our part in keeping visitors, guests, and staff safe and away from potential threats that this virus may impose. As always, we are here only because of you – our guest. We know you have a choice, and your confidence and trust in our ability to provide safe and comfortable surroundings is not taken lightly.
Helpful Resources
Ohio Department of Health: www.coronavirus.ohio.gov
Centers for Disease Control: https://www.cdc.gov/
Ohio Department of Natural Resources: http://ohiodnr.gov/odnr-operations-during-coronavirus-outbreak
Updated: July 23, 2020