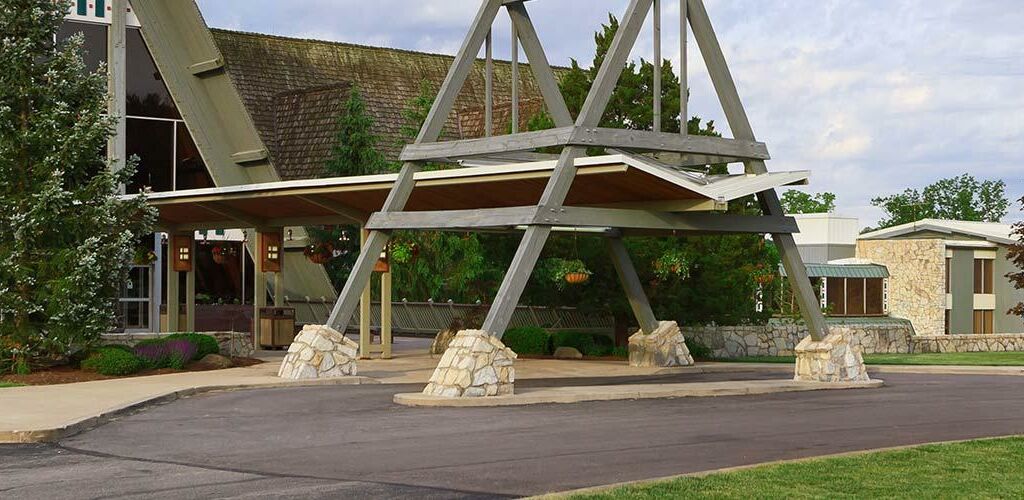 Get Away Without Traveling Far
Catch up on that novel from your favorite author; hike through a 200-acre forest flecked with autumn's richest gold, dine where the ambiance is friendly and the views of the lake are breathtaking. Make Hueston Woods Lodge and Conference Center your next break from the busyness of life.
Hueston Woods Lodge and Conference Center, a spacious, comfortable retreat offering modern amenities, is found just five miles from the Miami University of Ohio. Your days can be spent picnicking in the park, boating and fishing on Acton Lake, playing golf on an 18-hole championship woodland course, cross-country skiing while viewing an array of wildlife at every turn, or simply relaxing in the lodge.
If business is your focus, our conference center accommodates small personal gatherings to full-scale conferences; collaborating today's technology with your multi-media needs. With plenty of room to think and space to roam, your group can achieve inspiring and refreshing results at Hueston Woods!
Discover Hueston Woods and uncover one of Ohio's best-kept secrets.
Are you ready?
Book your stay with us today, and come see for yourself!
Check Availability