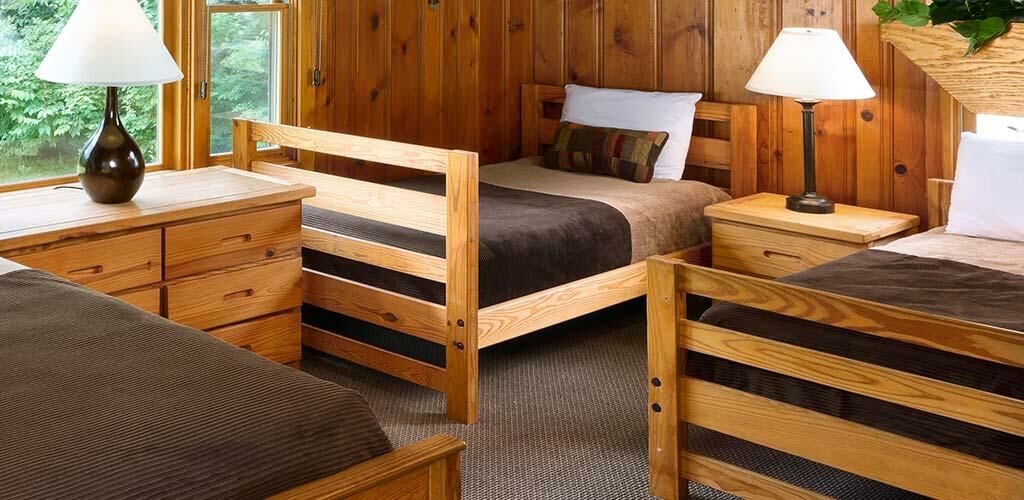 Rustic Charm
We offer three types of cabins: family, couples, and premier cabins. There are 24 two-bedroom cabins, 10 one-bedroom cabins, and two premier cabins with fireplaces, grills, linen and furnished kitchens. Maid service is not available at the cabins, but we offer linen exchange on Wednesdays for weekly rentals.
Our cabins sit in a wooded setting with easy access to everything the lodge has to offer—indoor and outdoor swimming pools, game room, restaurant and lounge, lake, disc golf, and golf course.
Check-in time: 4:00 p.m.
Check-out time: 10:00 a.m.
You must be 21 years of age or older to reserve a cabin.

Not sure what to bring? Learn more in our Cabin Information Guide.
Cabin Information