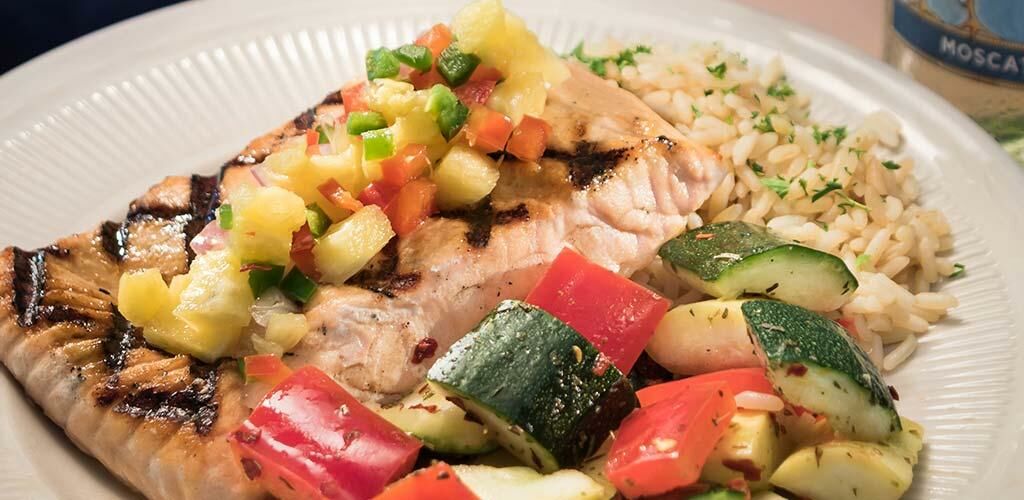 Satisfy Your Craving
The Smokehouse at Hueston Woods Lodge is open seven days a week, 365 days a year. The spacious Smokehouse has a massive stone fireplace and a spectacular view of Acton Lake. The lodge also has a lounge where the ambiance is friendly and the cocktails are generous.

---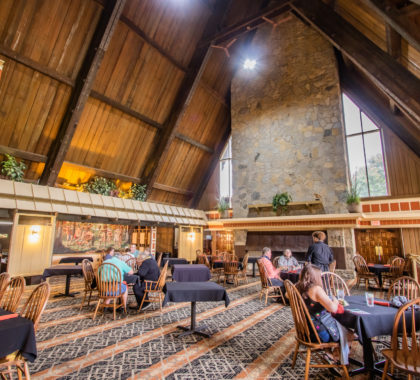 The Smokehouse at Hueston Woods Lodge
Discover one of Ohio's best-kept secrets! Whether you're craving healthy or hearty, you'll find plenty of choices in our Smokehouse. You'll feast on delicious cuisine showcasing the culinary skills of our chef. Special offerings include a weekend breakfast buffet (served most weekends), Friday night's "all-you-can-eat fish fry" and our incredible holiday meals. Large groups are welcome.

Hours of Operation:
Breakfast: 8:00 a.m. - 11:00 a.m. (Daily)
Lunch: 12:00 p.m. - 2:00 p.m. (Daily)
Dinner: 5:30 p.m. - 8:00 p.m. Sunday - Thursday and open until 9:00 p.m. on Friday & Saturday.
Breakfast Menu
Lunch Menu
Dinner Menu
---
Johnny Appleseed Lounge
Not all of the wildlife is outdoors! Pink squirrels, frozen grasshoppers, bullfrogs? No drink request is too wild or tame in our cordial lounge. Let us concoct something cool and refreshing for you. The Johnny Appleseed Lounge features wine specials, extensive liquors, imported and domestic beers, and appetizers and sandwiches. It's the perfect place to enjoy the amenities of a great lodge amidst the beauty of the great outdoors. As the evening advances, guests may wish to enjoy the large screen TV or the sounds of the jukebox.
Hours of Operation:
Open Daily: Generally 5:00 p.m. - 11:00 p.m.
Hours vary by season. Dress code is casual. Reservations are not required.
Menu:
Pizza
---
The Outback Shack
Located outside by the outdoor pool.
Serving Hotdogs, Italian Sausage, Snacks, Ice Cream, Soft Drinks, Beer and Mix & Match Shack Smoothies (with or without alcohol).
---
Please note that our lodge, in accordance with the Ohio Department of Natural Resources, provides a smoke-free environment to park guests. We ask that this non-smoking policy be observed in all public areas, including the Dining room. We thank you for your cooperation.
The lodge is a liquor permit holder, and in accordance with the Ohio Liquor Laws, alcoholic beverages purchased off premises are not permitted. Again, we thank you for your cooperation.
As a reminder, public areas (i.e. Upper and Lower Lobby Areas) are for the enjoyment of all guests. Private meeting rooms are available through the Sales Office.