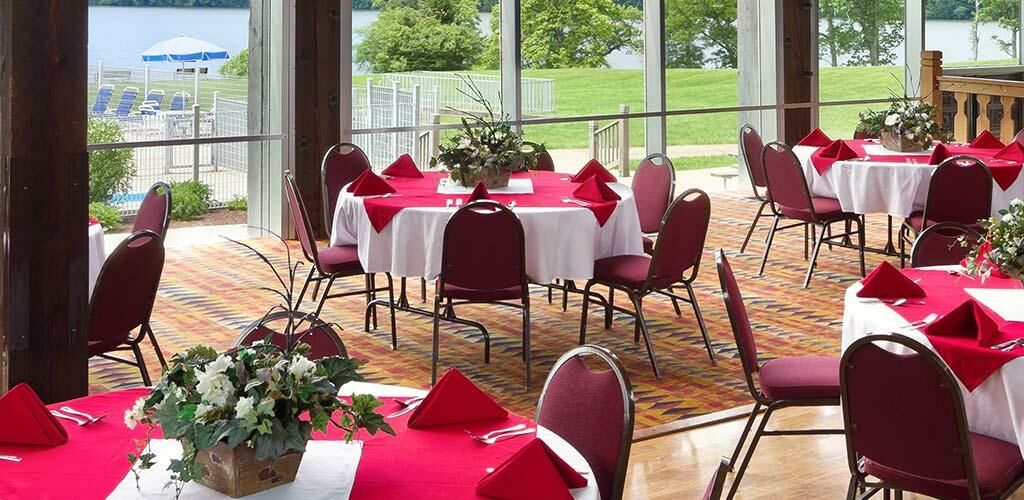 Your Success Matters
Our partnership allows you to focus on your mission while we focus on ours—to make sure every attendee of every meeting leaves believing this was the most valuable and successful use of their time and resources.
Choosing Hueston Woods Lodge gives you an edge! Our facilities and the service we provide will add value to your message. Our staff is committed to assisting you in every way possible to ensure your complete satisfaction.
The Hueston Woods Conference Center is comprised of six meeting rooms, totaling 6,000 square feet of functional space and accommodating groups up to 200. Meeting rooms can be divided into a variety of breakout configurations. All six conference rooms are fully equipped for your meeting needs, including video conferencing and hi-speed modem access. In addition to this conference space, there are lobby areas available for displays, receptions, and certain meal functions.
Not sure where to start? Learn more about our location in our available guides.
Event Guide
Banquet Menu
Meeting Room Information
Team Building Flyer
AV Rentals
Ready to get started?
We're ready to help. Contact us at 1-877-496-9224 ext 111 or request a proposal today!
Request for Proposal