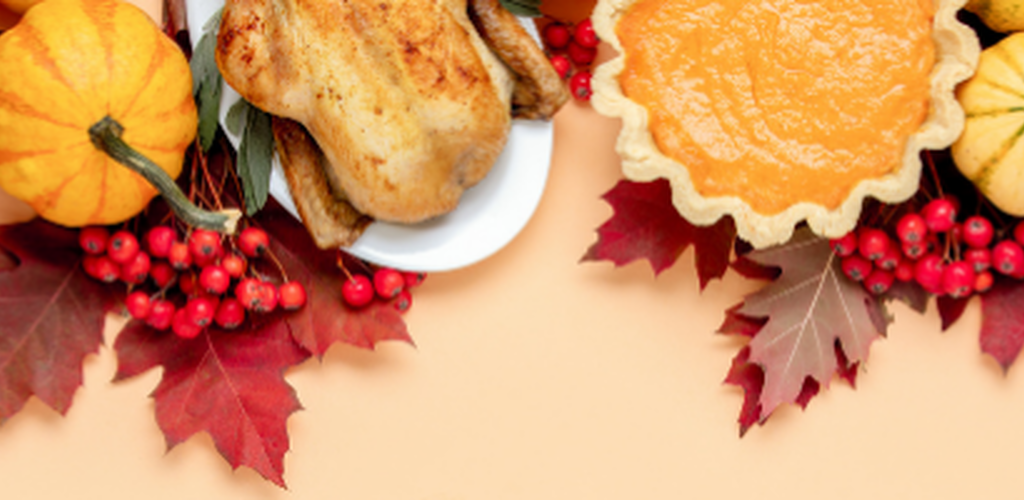 Thanksgiving 2020
Enjoy Thanksgiving at Hueston Woods with our new cabin delivered Thanksgiving Dinner! This option allows our guests to enjoy a Thanksgiving meal in the comfort of their own cabin while enjoying the classic favorites such as turkey and sweet potato casserole with their close friends and family. Reserve yours today!
Our restaurant will be open to our inhouse lodge and cabin guests only on Thanksgiving Day. Our regular menu will be served in addition to a thanksgiving plate special. Reservations are encouraged.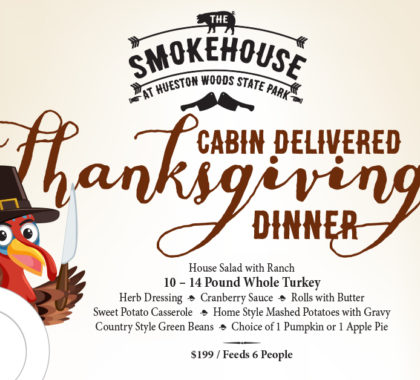 Cabin Delivered Thanksgiving Dinner
Delivery Available Wednesday, November 25th - Friday, November 27th.
Leave the cooking to us this year and enjoy a new way to celebrate Thanksgiving at Hueston Woods this year! We now deliver Thanksgiving directly to your cabin when you order the cabin delivered meal that serves up to 6 persons which includes all of your classic favorites! This is the perfect way to gather your family in a safe environment while still enjoying the holiday.
To add this option to an existing reservation, please call us at 513-664-3500 at least 7 days before your arrival or book this with your cabin reservation online!
Cabin Delivered Thanksgiving Dinner
Reservations are Recommended and Encouraged
Call us today to secure your place!
513-664-3527