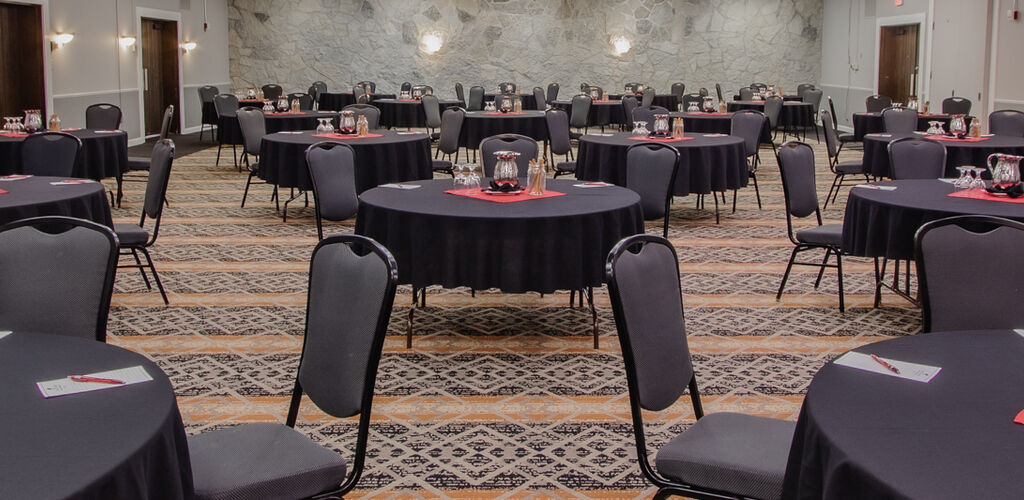 Meeting and Gathering Spaces
Meeting and Gathering Spaces at Hueston Woods Lodge
Our dedication to meetings starts with unique and inspiring spaces perfect for corporate retreats, association meetings, social events and unforgettable meals with unforgettable views.
Our spaces are full of natural light that offer breathtaking views of Hueston Woods State Park and Acton Lake. View all of our meeting spaces below.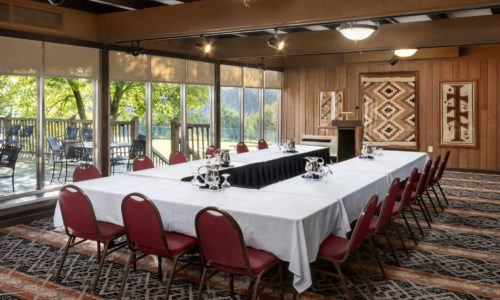 Ohioami
The Ohioami Room boats beautiful windows that allow natural light to flood in and a fireplace for an inviting intimate experience. This rooms also provides access to an outdoor deck with beautiful views of the surrounding landscape.
Explore the Ohioami Room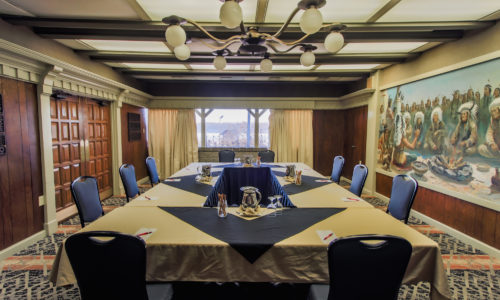 CouncilFire
The CouncilFire Room is ideal for your next board meeting or breakout space. The views and natural light that accompany this room are sure to inspire. The rooms features unique details such as double doors, a mural and windows overlooking Acton Lake.
Explore the CouncilFire Room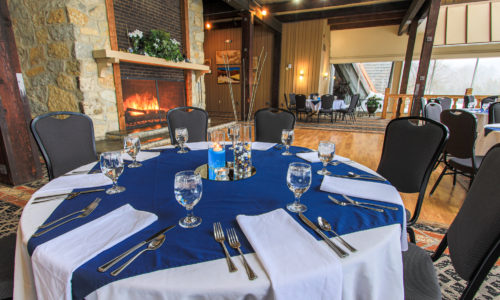 Fireside
Natural light floods the Fireside Room with multiple windows that overlook the meticulously landscaped lawn with views of Acton Lake, a gas burning fireplace creates a cozy ambiance that is perfect for a formal dinner.
Explore the Fireside Room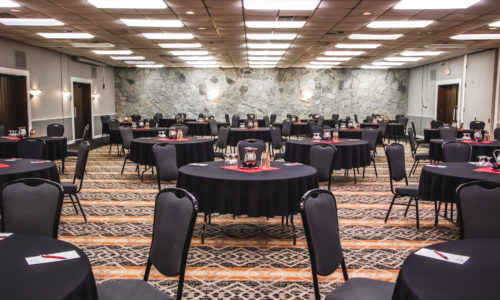 Teepee Ballroom
The Teepee Ballroom offers 3,404 square feet of meeting space divisible into three sections. This space features a beautiful stone wall, elegant entrance doors and a built in stage.
Explore the Ballroom