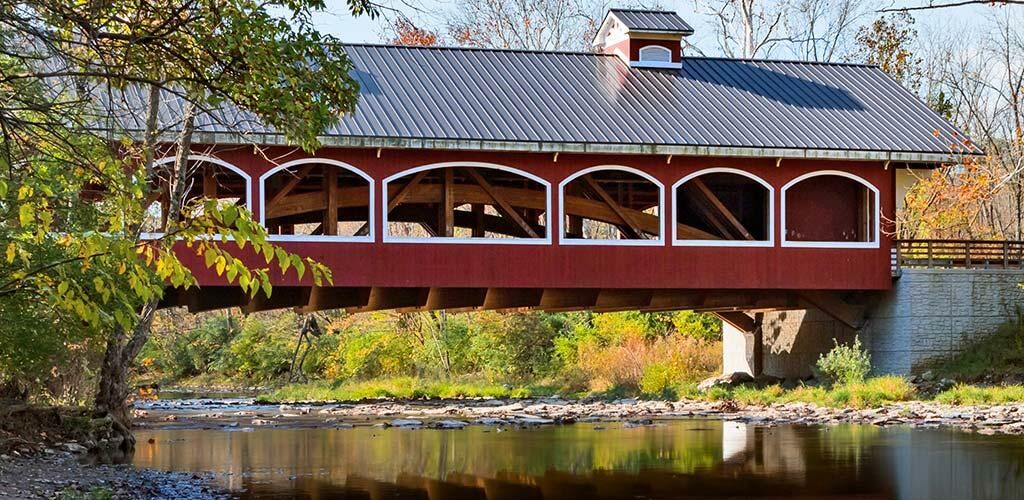 All Are Welcome
The Hueston Woods Covered Bridge is located on Camden College Corner Road between Buck Paxton Road and Hedge Row Road.
The bridge is a single span modified Burr Arch design, timber-covered structure with reinforced concrete foundations spanning 108 feet. A six-foot covered walkway is located on each side of the bridge to provide a safer area for pedestrian traffic, along with a scenic viewing area of Four Mile Creek.
Visitors to the bridge get to experience the beauty of our farmland, historical sites, and, most importantly, our hospitality. This is a welcome sign for people to visit and tell others about their Hueston Woods State Park experience.